Because of new EU VAT Regulations (boy, am I tired of typing that, and so fed up with the situation), I will have to stop selling PDF Patterns through Etsy as of Midnight on December 31st 2014. This may seem to be a knee jerk reaction to the whole Vat Mess situation however; millions of small businesses are being effected by the (ridiculous, unfair and plain stupid) change- over 3.3 million in the UK alone- and this is a precautionary step to protect myself until we can figure out what the next step it… because all sources of help within HMRC are giving conflicting, incorrect or confusing advice and no-one seems to understand how we can comply, why indeed as a Small Business/Micro Business we should comply or what the next step might be.
Just to give you an overview, from 1st January 2015 if I sell a Digital File to another EU Country I have to pay VAT there. However there are 28 countries in the EU with 75 different VAT rates… so I have to register to pay VAT in every EU Country… and often I don't know where my Customer is. I'm going to leave it there as I tend to start angry typing and become incoherent if I add more!!
I will still be offering Patterns as a hard copy however; the new regulations will include all products by the end of the year. The best explanation of the new regulations I have found is here, please read it if you are a small business as I was convinced the 80k threshold would protect me and it doesn't. More interesting articles can be found here and here loosely explaining the situation and a very helpful Facebook Group has been set up here.
So, why not just sell to the US? As 80% of my business is with you guys- thanks by the way!- this is a viable solution. But wait… there's a little piece of law which says I shouldn't discriminate against selling to a certain Country without cause. I think this is cause not to sell to the EU, expecially when historically I don't much however; there's another really, huge, big issue with this. I sell on Etsy, who aren't going to help me to distinguish between Countries so I can't do this and keep this side of my business afloat. Great.
So, we're left with several options… just sell Hard Copy Patterns with a complimentary PDF, just sell Hard Copy, or find another platform to sell on so I can distinguish between Countries so I can only sell outside of the EU which looks like it might be a more permanent solution for the size of my business.
Any hoo, because of this "VAT Mess" I'm having a Flash Sale on all PDF Patterns…
Mini Top Hat PDF (above, left) £3.25      Eventide Corset PDF (above, right) £4.25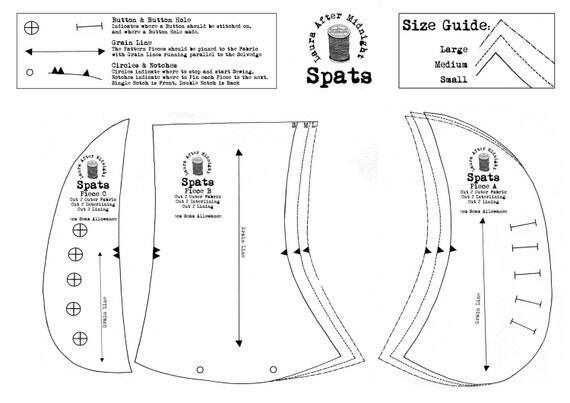 **NEW** Dusken Spats PDF (above) £4.25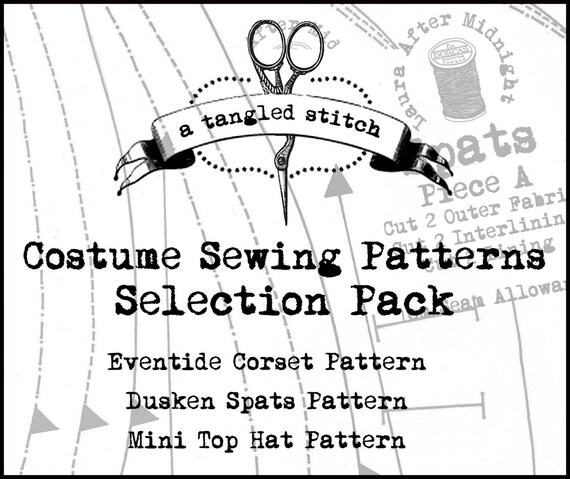 How's about that then? They'll only be available for the next two days… eek!! Click the images to buy 🙂
Happy stitching